Program Information
Southside Unlimited Employment Services provides support to adults with developmental disabilities who are interested in developing job skills in preparation for competitive integrated employment and/or maintaining job retention.
For more insight into our Employment Program, check out our profile from the Sacramento Bee!
Support is provided in the following areas:
Developing job skills through volunteer or paid work

Assessment and on the job training

Preparing job seekers for the interview process

Person centered planning for long term career goals

Job development on chosen career path

Job retention and support to maintain successful employment

Resources for employers who hire someone with a developmental disability
Job Seeker
Southside Employment Services will support you in finding a job matched to your skills and interests. Our discovery process provides useful information to help both you and your Career Coordinator to develop a job plan tailored for success!
Employer
Southside Employment has years of experience assessing job seekers and identifying best supports to ensure the success of both the employee and employer. Customized employment matches qualified candidates with local businesses who need reliable talent.
Job Development starts here!
History
Southside Unlimited was established in 1986 as an art program for adults with developmental disabilities. In 2006 Southside Unlimited, developed a supportive employment relationship in the recycling industry. We sorted paper and other materials and turned the sorted material in for redemption. This evolved into Southside Recycling, which currently provides employment to 25 participants.
In 2016, Southside separated artistic development from job training and started Employment Services to better meet the needs of participants looking for paid and volunteer job opportunities and skill development. In 2017 Employment Services was expanded to include a Paid Internship Program and Competitive Integrated Employment Incentives. In 2018 Tailored Day Services were added to provide customized employment support.
Employment Services provides job preparedness, job development, and job coaching services using person centered thinking and customized employment strategies to ensure that both job seekers and employers are receiving services uniquely tailored to their needs.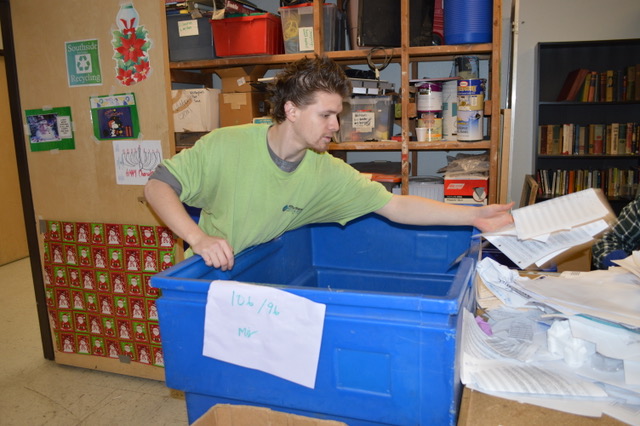 Come celebrate Southside Unlimited's 8th annual Fresh Palate Event! Southside Unlimited is a non-profit that works with individuals with developmental disabilities, inspiring individual and artistic growth! Join the celebration and partake in an evening of great food, drinks, live music with The Early Birds, a fabulous live and silent auction and much more!
We're excited to be going back to Valley Hi Country Club this year, one of Northern California's most distinguished private golf courses! Dinner and drinks are included in your ticket cost.
Doors open at 3:30pm so guests have time to scout the auction tables and participate in the raffle! Dinner is served at 5pm with the live auction and presentation starting shortly after.
Individual tickets are $60. Tables of 8 can be purchased for $480 and Tables of 10 for $600